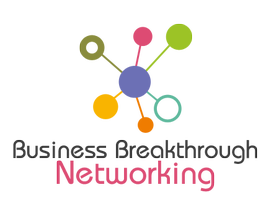 There is a great new networking group in Surrey called "Business Breakthrough Networking".  It is run by Sue Bown of The Coaching Zone who is a really insightful business coach – Sue has helped me on many an occasion and just by asking a few pertinent questions has made  the fog lift on ideas I have for developing my business.
Sue has asked me to be the speaker at the November meeting and I am going to cover 5 basic steps you can take to provide a sound footing to your marketing.  These steps apply whether you are doing your own marketing or engaging the services of a marketer, like me, to do it for you.
If you are a business woman and want to network with a bunch of like-minded business women in the Surrey area then you are welcome to attend this new group.  Bookings are still being taken and your attendance will cost a teeny tiny £12.50 for two hours of focused networking, a 15 minute talk from me and refreshments.  You can confirm your place by following this link thecoachingzone.eventbrite.com
Here's what Sue Bown has to say about my talk:
"This month we have the award-winning marketing guru Lindsey Collumbell talking to us about 'The 5 steps to marketing heaven'. Good marketing is the key to the success of all of our businesses, so come and learn some tips from an expert."
It would be great if you could join Sue, myself and up to 30 other business women at this event held at Mundays Solicitors in Cobham from 10:00-12:00 on Thursday 15th November.